---
Absinthia's Weddinh
April 23, 2000
We brought the firefall to Absinthia's Wedding, at a lovely orchid nursary.

Unfortunately, it didn't run much since the wind was too strong...
...and then the fire department shut us down anyway...
---

Photos by Kiki.
I snapped a couple pics, including the fire department arrival...



fire_dept1.jpg
38k

fire_dept2.jpg
32k

inner_bubble.jpg
33k

lit_and_windy.jpg
48k
---
Breaking down the firefall for a party.
April 22, 2000
We broke down the firefall for a party.
---

Photos by Kiki.
Kiki and Scott cleaned up the Firefall for Absinthia's wedding.



Kiki_cleans_botbowl.jpg
143k

last_bit_of_water.jpg
140k

Kiki_holds_big_hose.jpg
129k

Kiki_squirts_water.jpg
137k

Scott_holds_big_hose.jpg
123k
---
Art Krenzel visits
April 5, 2000
Art Krenzel came to the Bay Area to spend his and his daughter's vacation.
They were able to stop by and see the firefall run!

We had a great time, and even did some experiements with a mini fog machine of Scott's!
---

Photos by Kiki.
I didn't snap more than a handful of pics.

Too bad for Art -- his digital camera was stolen in the airport on the return trip! :..(



bubbles.jpg
91k

setup_lilies1.jpg
95k

setup_lilies2.jpg
93k

water_from_back.avi
1.9m

water_from_side.avi
1.6m

water_over_edge.avi
1.7m

the_girls1.jpg
76k

the_girls2.jpg
74k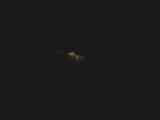 doggie_chases_light.avi
416k
---

Photos by Otmar Ebenhoech.
Otmar took these lovely pics!

He said to me recently [May, 2001] ''you have plenty of great photos of the
firefall. What about those nice ones with the lilies in the background?''
I said, "*what* photos with the lilies in the background??" And he said, "oh!
Those were mine! Didn't I ever send them to you??" :)

So here are his photos a little late.

Yes, they *are* really awesome photos! :)



first_light.jpg
82k

flames1.jpg
72k

flames2.jpg
71k

flames3.jpg
62k

flames4.jpg
71k

flames5.jpg
57k

flames_surface.jpg
51k

flame_in_hand.jpg
89k

inside.jpg
48k

Kiki1.jpg
144k

Kiki2.jpg
149k

Kiki3.jpg
105k

Kiki4.jpg
111k

Kiki5.jpg
156k

Kiki_Jeremy.jpg
73k

Kiki_Scott.jpg
100k

Kiki_Scott1.jpg
125k

lilies1.jpg
151k

lilies2.jpg
142k

lilies3.jpg
175k

subtle_hands.jpg
39k
---

Photos by Ron Samuel Klatchko.
Ron snapped these lovely B&W photos!



Kiki.jpg
40k

Art&friends.jpg
49k

butterfly.jpg
54k

scooping.jpg
51k

tornado.jpg
39k

Majo.jpg
28k
---
The firefall bites back
April 1, 2000


Kiki got a little singed around the face, but no burns or redness.

Scott and I were alone to take pictures just for us.
Unfortunately, we relaxed our guard, since there wasn't a neive audience...
The inner bubble built up too much fuel, and it got me while I was trying to keep it lit... *sigh*

I wasn't hurt at all, but it singed my hair a bit, and my eyelashes and eyebrows.


This problem has been SOLVED.
It really wasn't a big deal, no one was hurt,
but we're determined not to have this happen again
-- we now know how to prevent it --
but it's a reminder that this is still real fire!

This inner bubble problem is now pretty well solved.
Also, we adhere to our safety procedures at all times from now on.

We are determined never to have this happen again.
[As of July 2001 we have had no problems with this.]
---

Photos by Kiki.
We snapped a handful of pics to remember this by.



just_lit.jpg
15k

Kiki_singe2.jpg
26k

Kiki_singe6.jpg
9k

Kiki_singe3.jpg
32k

Kiki_singe5.jpg
45k

Kiki_singe7.jpg
34k
---
March 18th, 2000: CMR's Full MOON party!
March 18, 2000
This was a party put on by the Cataclysmic Megasheer Ranch folks. They're cool!
---

Photos by CMR.
Cataclysmic Megasheer Ranch Full Moon Party!!



pmyard_png.jpg
59k
---

Photos by Kiki.
This was an awesome party!
We ended up not running the firefall until around 11pm,
and it was so late -- and Scott didn't want to remain sober any longer :) --
so we shut down after less than an hour...

Folks still loved it, though! And we had a grand time!



top_dancing_people.jpg
78k

top_dragon.jpg
99k

top_torso.jpg
104k

top_two_faces.jpg
56k

inside1.jpg
57k

inside2.jpg
82k

inside3.jpg
69k

inside4.jpg
65k

water_sprite1.avi
388k

water_sprite2.avi
193k

water_sprite3.avi
456k

jacobs_ladder1.jpg
40k

jacobs_ladder2.jpg
33k

jacobs_ladder.avi
183k

madmax.jpg
112k
---

Photos by Ron Samuel Klatchko.
This a lovely B&W picture taken by the Moocat,
Ron Samuel Klatchko!

I really like this pic because it captures the essence of the firefall
as well as the ability to play in it!
Nice angle!

Note: copyright Ron Klatchko



firefall_hands.jpg
31k
---
Experiment night
February 6, 2000
Dan Lyke and a handful of his friends [and a handful of mine] all
came over to play in the firefall for an evening!
---

Photos by Kiki.
I snapped picks where I had time -- my first movies too!
[I learned not to take them sideways! Oops! :-\ ]



flash1.jpg
69k

flash2.jpg
95k

flame_devil1.jpg
44k

flame_devil2.jpg
38k

flame_devil3.jpg
42k

flame_devil4.jpg
53k

shutter1.jpg
47k

shutter2.jpg
46k

shutter3.jpg
33k

shutter4.jpg
21k

smiling.jpg
35k

Charlene.jpg
35k

laughing.jpg
38k

blue_edges.jpg
41k

swirls.jpg
37k

waiting4blue.jpg
28k

inside.jpg
29k

edge.jpg
26k

blue_lilypads.jpg
31k

michael_plays.avi
1.7m

zach_plays.avi
2.3m

flame_devil.avi
1.7m

blue_over_edge.avi
832k

lightning.avi
459k
---
I made a new diverter!
January 30, 2000
I made a new diverter for the firefall.

[Unfortunately, it didn't work out very well at all...]

But I did see a lovely salamander -- my "totem animal". :)
---

Photos by Kiki.
Some illustrative pics of the diverter...and salamander pics. :)



diverter_90.jpg
3k

diverter_45.jpg
3k

salamander.jpg
80k